What time is it in St. Petersburg Florida? Local businesses are definitely aware that it is the time to be aggressive. Our economy is unforgiving, strong businesses survive and the weak ones falter. Surely, no entrepreneur in their right mind would want their business to die.
The level of competition today is simply unbelievable. You not only have to compete with your local rivals for limited number of customers, you also have to face the looming threat of huge businesses moving in.
This is the reason why entrepreneurs need to approach their market strategies aggressively. Now is certainly not the time to be complacent. You have to find ways to tips the scales in your favor, if you want your business to prosper.
Luckily, there is internet marketing. This should help you even the odds for a bit. This article delves into the importance of having a solid internet marketing strategy for St. Petersburg Florida businesses.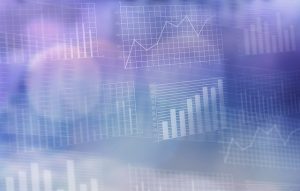 The Importance of Internet Marketing
St. Petersburg entrepreneurs need to have a full grasp of Internet marketing's importance for their businesses. This is not just a trend that will die out in a few years. Without a doubt, it is the way of the future and you wouldn't want to be left behind. If you want your business to make it, then you have to be adaptable.
The latest studies show that consumer behavior is going in one direction: online dependence. These studies have shown that more and more people are relying primarily on the internet for their information. This also translates into consumer behavior wherein product and price research is done online. They no longer look for local businesses in the yellow pages. If they want to buy something or get something done, people go online and look up the necessary information there.
Small businesses in St. Petersburg should take note of this. If you want to actively promote your business, then you will have to do it online to get the best results. As we said earlier, now is not the time for complacency. You have to promote your business aggressively.
Internet Marketing Strategies
There are actually a number of ways to promote your business online. Here are a few strategies your business can employ to establish that online presence.
Search Engine Optimization – Most people think that when they expand online, it is already enough to have their own business website. Unfortunately, nothing is further from the truth. Simply building a site is not enough as you also have to ensure that it is visible and functional. This is what SEO does for your business, it makes your website easy to find and easy to use. This way, your customers can find you and make transactions without difficulty.
Social Media Marketing – Having a social media page for your business is crucial. It offers you endless possibilities to connect and build relationships with your market base. After all, that is where most of your customers spend the majority of their time. So, make sure that you expand your network and stay active.
What time is it in St. Petersburg Florida? It is time to be aggressive about your business. This article should serve as a wake-up call for all local St. Petersburg businesses. We simply cannot stick to the old way of doing things. As we said before, now is the time to be aggressive. Do everything you can to promote your business.