Looking for a Dayton Ohio SEO Marketing Specialist?
You just found him, hello my name is Matt Brandenburg. I grew up in Dayton, Ohio and have lived here most of my life.
I made my first website at 15 years old, my first million at 18 and sold my first company at 21.
I have been very successful online operating thousands of my own websites over the years generating hundreds of millions in sales online.
Online brand management for local businesses in Dayton, Ohio, such as yours, is one of my specialties. I'm the president of SEONOTFORHIRE.com, the reason the company is called SEO NOT FOR HIRE is because we only work in specific markets and niches. Dayton, Ohio just happens to be one market we specialize in meaning we have a network of hundreds of sites in the area that we use to efficiently rank local websites to the top of Google.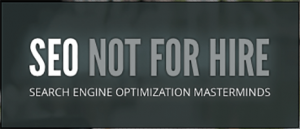 What does this mean for your business? Simply put, I can help all of the buyers in your area looking for your product find you before your competitors when shopping online. I know how to build successful online brands, let me take it from here.
Cost and availability varies and before we can quote, or even accept your project, we need to review it in detail after which time we will send you a report to review.
If you would like my team and I to review your website, your brands authority and your potential reach online then please complete my Discovery Form for a FREE consultation so that I have the information needed to properly review your website.