Dayton Ohio SEO
Internet Marketing Experts Specializing In Organic Traffic
Matt Brandenburg and his team specialize in search engine optimization. We put your website on the top of Google's 1st Page and help you to optimally convert your traffic into leads and sales with our customized internet marketing solutions. Be sure to check out our new Cincinnati location.
Online Recognition
We take Result-Oriented SEO initiatives so that your website start appearing more often in search results for your Niche Specific keywords and searchers start recognizing you as a brand.

Increase Traffic
Choose SEO Dayton Ohio, not just to increase but to give a significant jump in your relevant organic traffic.
Increase Organic Traffic
Our well-balanced strategies and planning assure you to get the top search engine ranking and loads of organic traffic, without spending buckets of money on paid advertising.
More Profits
Surely, with our proven strategies for onsite optimization, reach to the right customer at the right time and boost your sales thereby your better revenues can be used to take your business to a next level.
Close-Eye on competitors
We believe Competitor analysis is not a one-time procedure. To always remain one move ahead, SEO Dayton Ohio never leaves any stone unturned to monitor competitors activities to convert your company weaknesses into strengths.
Monthly Reporting
We are very particular with our monthly in detail reporting. We are committed to build a strong relationship with our clients and work closely with them. We believe communication plays an important role in strengthening the relationship.
Our Results-driven Approach
Matt Brandenburg – Dayton Ohio uses only Google approved strategies to increase your online visibility and improve your rankings in major search engines. Our expertise in Dayton SEO speaks volume about ourselves. Let us help your customers to find you exactly the way you found us and showed trust!
Why you need to Trust us?
When you are looking for more growth, better rankings in search engines or a combination of digital services…Matt Brandenburg – Dayton Ohio will be there to optimise, overhaul your site! You will definitely see a huge difference in your traffic, page ranking and most of all your sales through increased lead generation.
Get in Touch right away with Reliable and Top SEO Company in Florida – Dayton Ohio. Give your business the quality and service that it deserves to give your mission Wings!
Discuss your Dayton Ohio Advertising with one of our strategists
Top things to do in Dayton Ohio
Dayton is the sixth largest city in Ohio. If you are planning to visit this area, what are the things that you can do? If you want to maximize your stay in this part of Ohio, here are some things that you can do that can surely make you appreciate Dayton, Ohio.
Visit the museums
If you are a history aficionado, or if you served the military, National Museum of the US Air Force is the place that you might want to visit. It has a broad collection that you can enjoy either alone or with your family. One of the main attractions that they feature includes the Aviation museum's flight simulator. It involves a 3D theater and war-themed exhibits. If you love art, you can visit the Dayton Art Institute. This is the place that can be enjoyed not only by adults but also by children. It has interactive gallery and programs that can surely make you appreciate Dayton. Now, are you a fan of science? Or maybe, you want something educational for your children when you visit Dayton? Boonshoft Museum of Discovery offers a science museum with live animals, fossils, and even a planetarium that they can explore.
Historical Park
Are you looking to explore a public space that has different fun things to see? If you like historical artifacts and buildings, the Carillon Historical Park makes a perfect candidate. It is a 65-acre park that features transportation exhibits. It also has 25 historical buildings along with costumed interpreters.
A visit to the Dayton Memorial Hall
The Dayton Memorial Hall is a historic meeting venue located on First Street in downtown Dayton. It was constructed during the turn of Twentieth century.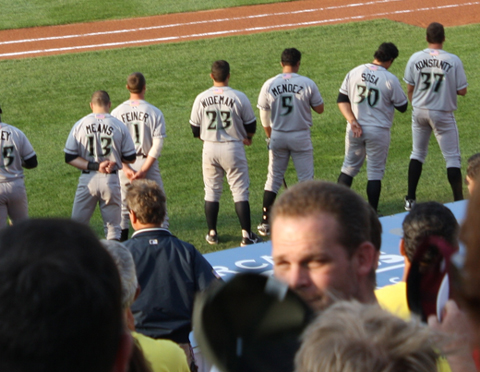 Watch a play at Victoria Theater
If you are a music lover or someone who appreciates performance art, Victoria Theater makes a choice to be included in your itinerary. The Victoria Theater is a popular spot that hosts ballets, plays, opera, and other musical performances in Dayton. It is the perfect place to explore especially at night.
Dayton Dragons Baseball
Do you love sports? Perhaps, you are into baseball? If you love to play baseball, Dayton's very own local minor league baseball team can give you the excitement that you are looking for. They are a local favorite, and if you really want to experience the baseball scene in Dayton, there is no other way than to watch their game.
Enjoy the restored cars
America's Packard Museum shows you a number of twentieth century Packards. What makes this a standout place to visit is the fact that it is the world's only restored Packard Museum. Here, you can learn more about the brand and their past glory. There are a lot of people visiting Dayton, Ohio, especially on the weekends. If you are going to visit the place, try to explore as much as you can and see for yourself what the place can really offer. Over the years, it has attracted different personalities. Whether you love aviation or you love cars, there is always a place that you can visit in this part of Ohio.

SEO Services in Dayton Ohio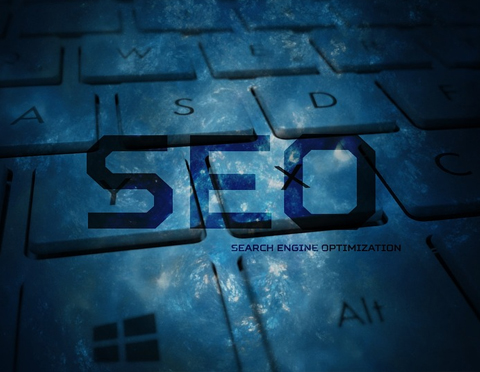 There are many companies that are struggling in Dayton, Ohio due to the lack of planning in their overall online marketing approach. Most of the time, it is a good idea that you turn to experts in the industry if faced with this kind of roadblock. Among the worst things that can ever happen to your website is to not become visible to your market. There are times when a simple tweak in your website's SEO approach can make a huge difference. How does SEO services in Dayton Ohio change things for your overall marketing campaign?
Improved Traffic
75% of Google users will not even get past the first search result page. Let that number sink in for a while. Almost 8 out of every 10 Google users don't even bother to go to the second result page provided by the search engine. This only means that those that find their websites in the first search result page are most likely to get the traffic. If there is anything SEO is known for, it is one of the best providers of organic traffic into your website. It helps your website become visible to people looking for information that you can provide. If your website contains valuable content, the more likely that it gets bumped into the top search result page. Google, over the past years, spent a lot of effort in making the necessary changes in their algorithm to reward those websites that offer highly informative and useful content.
Organic you get leads for free
Though you'll have to pay for the SEO services in Dayton Ohio, it is something worth it. Search Engine Optimization is considered by many marketers as the best way to get leads on their website. And since it is organic, it becomes a sustainable investment that can potentially provide leads to your company without the need to constantly pay Google and other top search engines to show your site. It is also said that SEO converts better than paid ads. In a study conducted by experts in the industry, paid ads can convert 2% of its traffic, while SEO strategies can yield 4% conversion rate.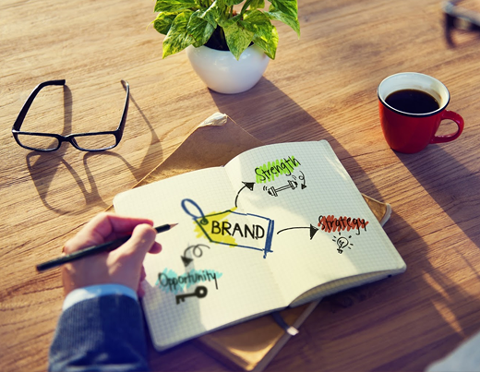 Improve brand credibility
Once you reach the top of the search result page, it becomes easier to get the trust of your niche. It is said that those that are found on the first page are usually trusted by the niche. If you are looking to build credibility to your company, focusing on your SEO is a great way to improve your brand's overall reputation.
SEO improves a brand's competitiveness
If you do a quick research, most likely, your competitors are doing some SEO as well. Almost everyone today is having their own SEO strategy to remain relevant in their niche. This is especially true for local businesses and those found in highly competitive markets. Not taking SEO seriously can be detrimental to your company's performance. If you are ever thinking of improving your traffic or even improving your reputation, it is always a smart idea to turn to SEO. SEO can help give you the competitive edge that you will need in your industry. And over the years, companies maximizing search engine algorithms made a huge impact on how their businesses perform.
Directions To Our Dayton Ohio Office Location:
Matt Brandenburg – Dayton Ohio SEO
723 Watervliet Ave
Dayton, OH 45420
United States
Search Engine Optimization, or SEO, is the basic procedure of tweaking the exposure of a website in an search engine's search results. SEO Dayton Ohio specializes in search engine optimization for all of Ohio. Existing websites can begin to rank fairly quickly while new websites can take up to a year to rank.